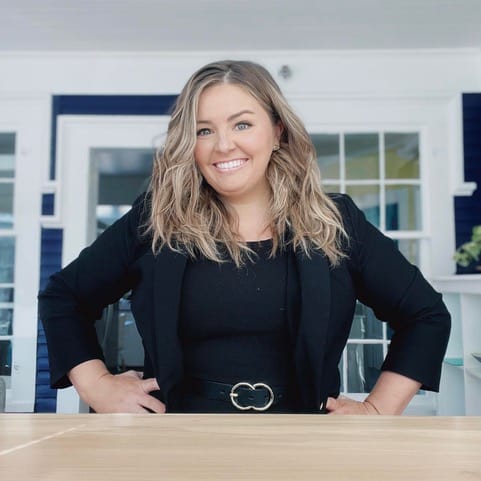 Realtor
|
Associate Broker, Agent
My family has been in Vermont for 200+ years. Deeply "rooted" and closely connected, I am the one you want to guide you on all your real estate endeavors! Since 2017 I have been serving Vermonters (old and new) as they buy and sell properties in our brave little state. Clients have described me as "highly responsive, "a great communicator," "professional and timely," and even "the best realtor in New England, maybe the [...]
My family has been in Vermont for 200+ years. Deeply "rooted" and closely connected, I am the one you want to guide you on all your real estate endeavors! Since 2017 I have been serving Vermonters (old and new) as they buy and sell properties in our brave little state. Clients have described me as "highly responsive, "a great communicator," "professional and timely," and even "the best realtor in New England, maybe the US!"
I specialize in residential listings where my creative eye can help market your property in its best light possible, and I will always protect your investment to my utmost ability. As a buyer's agent I efficiently help to navigate the ever-evolving market and have a consistent history of strategically winning bids in multi-offer situations. In 2021 Green Light Real Estate expanded into my current hometown of Barre, and I happily accepted the position of Managing Broker at our branch office in the historic Blanchard Block building.
Real estate and community involvement go hand-in-hand. I am the Vice President of Courtney's Allies, Inc., a local non-profit organization based in Barre. Established in 2018, Courtney's Allies is dedicated to spreading domestic violence awareness and hosts multiple charity events each year. I also take part in a number of other local charity groups and I always do my best to support local businesses and schools.
My local knowledge, negotiating skills, connections and drive are what make me so effective as a real estate professional. I look forward to meeting you and becoming your broker!
Office Location
14 N. Main Street
Suite 2007
Barre, VT 05641
Specifications
Languages:
Specialties:
Service Area:
Kate's Testimonials
Kate was a pleasure to work with from the moment we contacted her. She understood our needs, being an out of state seller. It was clear from the beginning that she had our best interests at heart and provided excellent representation and communication throughout the entire process. Outstanding  Realtor, by far the best our family has ever worked with in New England!!! 
Stephen P.
Kate was so helpful in buying our house in this crazy market. She was very patient with us and really knew our taste and what to look for. She has very helpful local knowledge and knows what to look for in houses. I highly recommend Kate and will look to utilize her services in the the future!
Laura C.
Kate made the process of selling our home, during a pandemic very easy! Her knowledgeable skills of the market and her fast responses to any of our questions made the process very enjoyable. We would highly recommend using Kate for any of your real estate needs.
Nealsa S.
Kate was extremely helpful when buying our house. She was able to give us the information we needed to be able to make a competitive offer, and come to an agreement that both us and the sellers were happy with. I would definitely recommend her to anyone looking to purchase a home!
The first house we ever toured with Kate needed WAY more work than she deduced we had the time or energy to put in. During this tour, she shot us straight and it was clear that she was on our team from day 1. We had an unfortunate experience where Title work on a house was at an absolute standstill  (no fault of Kate's) and she stuck with us through that so it was nice to have that type of ally! She was very responsive, answering my texts anywhere from 8am-8pm. If you want to be a hands-on [...]
Janel R.
Kate Root was a pleasure to work with. Shes fun, friendly and very outgoing. She made the process of buying and selling painless. She has her own unique way of making each and every showings experience interesting and exciting, we truly enjoyed working with Her. She was always quick to respond to  any of our questions and concerns via call, email or text. She was very knowledgeable of the area and surrounding areas we were looking in. We would most definitely recommend Kate Root to anyone in [...]
Kate P.
Kate handled both the sale of our existing home and the purchase of our new home beautifully. We were able to sell our house for above listing and purchase our new home for 30k under appraisal. All in this crazy market! She recognized what we wanted when it came to a new house and made some excellent recommendations for contractors. We were so lucky to have Kate representing us!
Eliza M.
Kate Root is an exceptional real estate agent. She handled every detail and every question with professionalism and efficiency. We would definitely recommend Kate for any real estate needs.
C. Farnum
Kate was amazing! We have bought and sold houses all over the U.S and Kate was by far the best realtor we have had the pleasure of working with. Selling our house remotely was a worry for us but Kate took the time to schedule the house to be cleaned, the yard to be kept up and went above and beyond to schedule contractors to do repairs before the house was listed. She kept us updated on everything she was doing to prepare to list our house and then updates on the listing and showings. Thanks to [...]
Kim M.
Kate was absolutely beyond amazing every step of the way, including AFTER closing! She helped immensely with our unique situation (we were moving from 12 hours away, so most things had to be done virtually), was knowledgeable and kept us up-to-date throughout the process. Highly recommend her to anyone and everyone!
Kristen D.