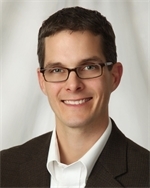 Ray Mikus
Broker, Realtor Owner
I thought maybe I'd post my resume here, but then I figured I'd just tell people about me.
I live in Middlesex, VT with my wife (a biology professor at Norwich University--I married her because she's so smart) and our two daughters. Josephine is eight years old and Willoughby is six.
I grew up in Michigan, went to Michigan State University (Go Green!) and have degrees in Finance and in Political Economics. I have worked as a Certified Financial Planner (CFP). My wife and I moved to Montpelier in 2003, and I began teaching at Northfield Elementary School. We bought our first house in 2004, our first investment property in 2005, and the rest is history..
All along, I'd been buying and selling properties in Barre and Montpelier. I own a few rental properties in the area. I realized I was spending a good chunk of my free time looking for deals, trying to put them together, working on pricing, etc--that's the finance part. Then I reflected on my own thoughts--that's teaching part.
In January 2009 I earned my license and began working as an agent at Heney Realtors. Do you remember 2009? Do you remember what the housing market was doing in 2009? I had the very unique opportunity to start in the business, and to learn successful systems and strategies in one of the worst markets in history.
Sticking to my business plan, I studied for and earned my broker's license in 2011. In November 2012, when the agency I was working with acquired a real estate agency in Barre, I became the broker in charge of the Barre office. In addition to working effectively with buyers and sellers, I embraced the roles of manager, and trainer.
In 2013, I launched Green Light Real Estate. After years of being a top producing broker, it was time for me to start my building my own company, and doing it my own way. As the broker/owner of Green Light Real Estate I have unique marketing tools at my disposal. I also have flexibility to create customized buying plans and selling plans to better help more people in the Montpelier and Barre real estate market.
I absolutely love being a Realtor. I get to look at houses, meet people, and use my experiences to help them. If I have an idea for how to market a house, I can do it. If I want to snowmobile up to a remote camp to show it (which I did, even though I'm not a snowmobiler), I can do it. If I know of a house that isn't for sale, but might be, and it's just what a buyer's looking for, I can make the connection. If it helps sell a house, or helps a buyer get what they want, I can do it. Sensing a common theme?
I use technology, my connections, my own personal experiences, and mix it all in with a good healthy dose of my personality to help people buy and sell houses.
I do like a little structure in my life, and I do have a couple of "Guiding Principles". Yeah, the term makes me shudder too. But hear me out.
1. The Montpelier and Barre areas are actually pretty small. Chances are that we know a lot of the same people. The best way for me to grow my practice is to make sure that everyone I work with gets the best service I can give them. I don't want people scowling at me at the grocery store. That's a tough one to explain to my kids.
2. The more information people have, the better. Sales and inventory statistics, inspection and legal resources. Whatever information is out there, people should be able to use. And when it's time to choose a Montpelier/Barre Realtor, I hope you use me as a resource. If you don't that's ok too. I promise I won't scowl at you at the grocery store.