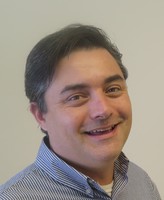 Kevin specializes in working with buyers to find the right home or property that suits their needs and their budget. Kevin brings a broad range of experience including over 10 years of Commercial and Residential Property in Vermont, over 5 years of municipal government experience working in Planning and Economic Development in Vermont and Western New York. Kevin's broad breadth of experience makes him a great asset for buyers who want to realize the full potential of a property prior to purchase.
Kevin's easy going nature and natural humor make helps to make the home buying experience an enjoyable process. Kevin is an avid hockey fan and when he's not rooting for his hometown Buffalo Sabres he's spending time at home in East Calais with his wife Eva, son Lucien, daughter Charlotte and two dogs Apollo and Miles.
Call Kevin on his cell at 802.272.3266 or email kevin@greenlight-realestate.com He would be happy to talk to you about real estate (or Hockey) anytime.