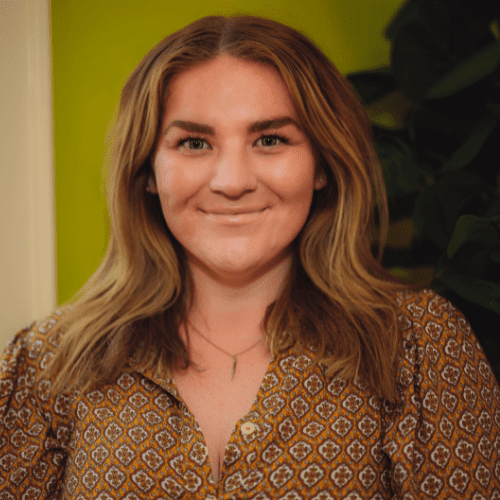 Realtor
|
Associate Broker
Personal
I was born and raised right here in Montpelier Vermont giving me a deep understanding and love for this town and the surrounding areas. After living in Ottawa for 6 years and Toronto for 2, I decided to say 'au revoir' to my second home in Canada and come back to the Green Mountain State. You can catch me in Montpelier vintage shopping, adventuring with my golden retriever or fawning over my [...]
Personal
I was born and raised right here in Montpelier Vermont giving me a deep understanding and love for this town and the surrounding areas. After living in Ottawa for 6 years and Toronto for 2, I decided to say 'au revoir' to my second home in Canada and come back to the Green Mountain State. You can catch me in Montpelier vintage shopping, adventuring with my golden retriever or fawning over my houseplants.
Professional
After specializing in graphic design and real estate marketing for 2 years, I earned my Realtor's license and joined the Green Light team as a full time agent. Using my background in design, home staging and hospitality I have a unique eye for selling property as well as guiding my buyers in the search for their dream home. I am passionate about Central Vermont's vibrant community and I love to assist long time residents as well as welcome newcomers to our special way of life!
Office Location
63 Barre Street
Montpelier, VT 05602
Specifications
Languages:
Specialties:
Service Area:
Mattie's Testimonials
Mattie was a delight to work with! She was professional, responsive, and made the home buying process a breeze! From the first time we met until the day I closed, she maintained great communication, and kept me up to date on all of the specifics of the process! I highly recommend her services to anyone, and I look forward to working with her in the future.
Nicole P.
Mattie went above and beyond for us every step of the way for our home buying process. We met back in October of 2021 during the early phase of our big move to Vermont from the south, and she was extremely helpful and knowledgeable about a lot of different areas of the state and helped us narrow our search. She remained communicative, positive/cheerful, patient and flexible as we switched areas at one point based on our job searches. She always offered to visit places in person for us both [...]
Tara M.
Mattie helped me turn a difficult situation from disaster to triumph. It's unfair to say she "helped me" actually because she did everything. I am an American living in Europe. About 11 years ago, I bought a lovely house in Washington County and rented it to a small family. Everything went well until they moved on after about five years. In the last several years, I had two tenants who seemed fine at first, but due to difficult circumstances and the pandemic, one moved out without warning [...]
Lisa L.
I reached out to Mattie via Zillow and she immediately called me back. She was so helpful in the process of selling my home. It was in need of many updates and repairs. She walked me through the process and was understanding of my desire to put as little money into the home as possible. She provided some suggestions that helped the home show better, resulting in an offer very shortly after that. Mattie was friendly, flexible, and engaging throughout the process. She was there whenever I had [...]
Amanda P.
Mattie helped us sell our home a year ago and this year helped us to sell an additional parcel of land. Everything went just as smoothly with the land sale as it did with the home. We really appreciate Mattie's expertise and knowledge. We would recommend anyone looking to buy, or sell, property in Central Vermont use Mattie for their real estate needs.
Ena A.
Mattie helped us sell a plot of land that we'd had no success with previously, at a higher price than we thought we could ask. The process was super smooth, even though we live out of state. She responded quickly and answered all of our questions. Wholeheartedly recommend.
John B.
We worked with Mattie both to sell our house and to find a new one. Mattie did a great job of finding comparable properties to come up with the list price on our house. We received a full price offer in only 3 days. She is very responsive and got back to us quickly with answers to our many questions. In purchasing our new house there were some hurdles to overcome. Mattie was always responsive and stayed on top of any and all issues that arose. She is patient, responsive and stays on top of any [...]
Ena A.
Mattie was awesome. Selling my late father's home was not easy for me. She was kind and compassionate during the entire process. Lot's of laughs made it even better! She is always available for you, and makes any transaction super smooth! Not sure I could have found someone better than her! I will forever use her for any realtor needs! Thank you, Mattie!
Danielle G.
Mattie was amazing at helping me navigate the home buying process as a first time homebuyer! She was incredibly flexible, communicative and knowledgeable. I would recommend her to anyone!
Anne H.
Our experience selling our house with Mattie was amazing. She was professional, came with excellent recommendations on how to improve the attractiveness of our property for a quick and effective sale, and was an excellent negotiator. Our home was somewhat of a niche home that would require the right buyer and Mattie had excellent recommendations throughout the process on how to boost views at the property and entice potential buyers. Mattie was always responsive through a variety of means [...]
Adam M.