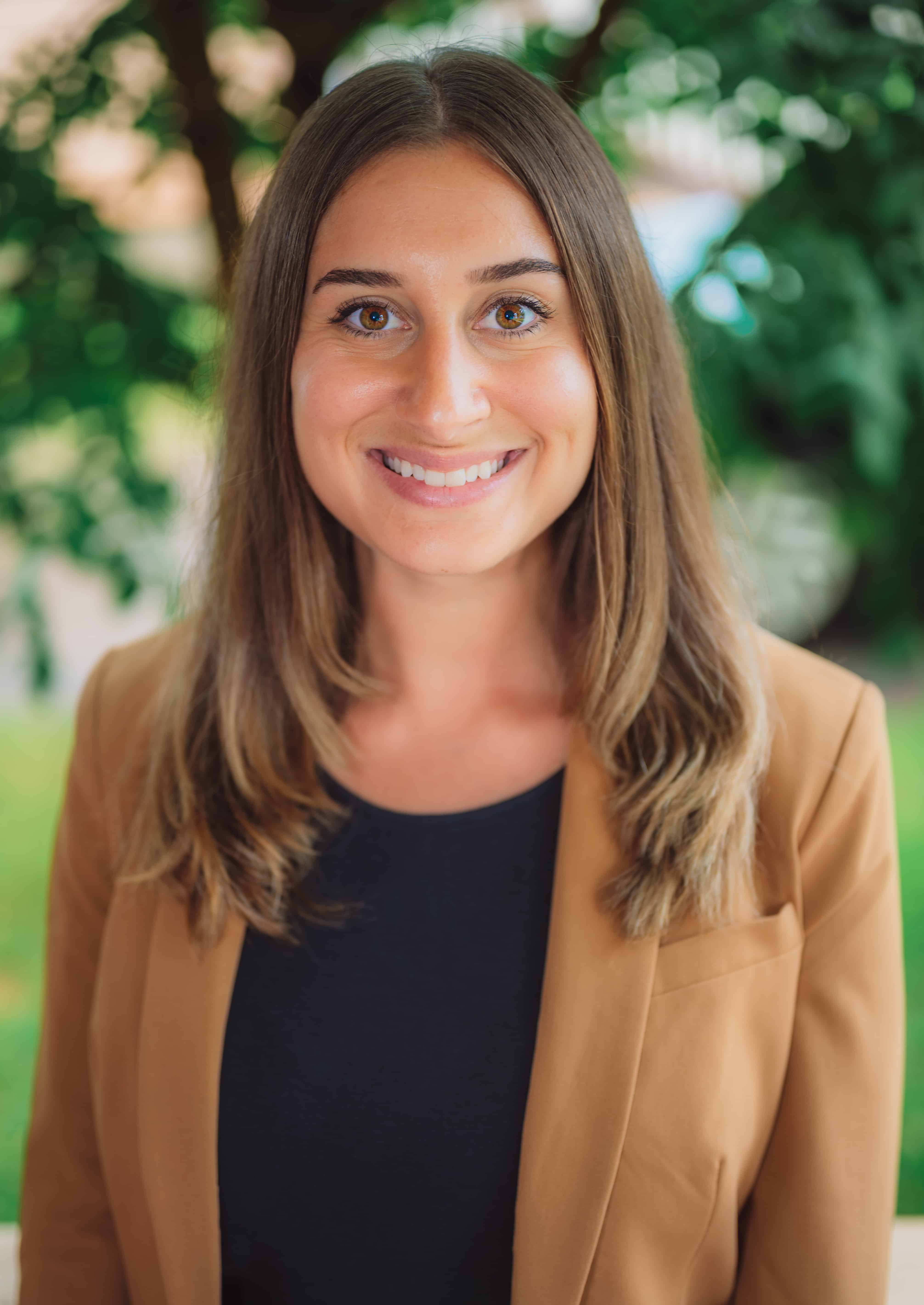 Realtor
|
Associate Broker, Agent, ABR
I was born and raised in Central Vermont which gives me a unique familiarity with Montpelier and beyond; there is truly no place like home! I earned my real estate license in 2017 and became a broker in 2019. I work together with all of my clients, whether they are first time homebuyers or seasoned investors, to create an individualized strategy for home buying and selling. Together we then use this strategy to approach the market to buy and sell with confidence and care. I am persistent, [...]
I was born and raised in Central Vermont which gives me a unique familiarity with Montpelier and beyond; there is truly no place like home! I earned my real estate license in 2017 and became a broker in 2019. I work together with all of my clients, whether they are first time homebuyers or seasoned investors, to create an individualized strategy for home buying and selling. Together we then use this strategy to approach the market to buy and sell with confidence and care. I am persistent, knowledgeable, communicative and most of all dedicated to providing the best customer experience throughout the entire process. Home buying and selling can be very stressful. With me as your broker, it won't be.
Office Location
63 Barre Street
Montpelier, VT 05602
Specifications
Languages:
Specialties:
Service Area:
Hannah's Testimonials
We could not be happier with our experience working with Hannah. We were first time home buyers, buying from the other side of the country during covid. Hannah was incredibly helpful with every step of the process. She spent months helping us to find the right home, and when we did, her advice regarding the best offer to make and negotiating skills were excellent. She was very proactive through out the process. Whether it was finding houses, walking us through every step of the purchase [...]
Chris M.
Hannah was amazing to work with! She walked us through the process and was always on our side! She went above and beyond to make sure we were comfortable every step of the way. I am beyond grateful that we got to work with her!
Shirley P.
Hannah is absolutely wonderful! From the minute we reached out all the way through the closing day. Hannah spent time truly listening and hearing exactly what we were looking for. She showed us properties and helped us discover exactly what we wanted. Hannah helped us buy our first home and we couldn't be happier. If you are looking for a realtor that is attentive, super responsive, kind and a great negotiator, Hannah is your girl.
Sani Z.
Hannah was a huge help to us and we couldn't be happier with the outcome. She listened to our interests and showed us homes that she felt were a good fit for us. She always made herself available for questions and was quick to respond. I will definitely recommend her to my family and friends who are looking for a home in central VT. [...]
Wilson B.
Hannah is relaxed, easy and friendly to work with, is flexible to her clients needs. She helped us navigate the home buying world, ending in great success with purchasing our dream home and property! We highly recommend working with Hannah!!  
Laura G.
For us as first time home buyers, Hannah was flexible and went out of her way to help us understand the process — it was very helpful. We highly recommend working with her!
Molly U.
Hannah was flexible with my schedule. I called and she was willing to show us our home in a few hours notice. I was blown away that we were able to see the house so soon. The sale went smoothly and she really looked out for our interests as buyers. Hannah didn't just sell us a house she sold us a  Home. When and if we ever need a realtor again, Hannah Dawson (Schy) has our business Hands down.         [...]
Ryan B.
Hannah is easy to communicate with about your personal objectives and concerns. She made me feel confident that her communication to the other parties in my real estate transaction was just as effective. She's also very knowledgeable and experienced with technical house construction and maintenance  issues. Overall a great resource for conducting real estate business.
Brock Carpenter
Hannah was incredible to work with. She was very diligent to carefully walk us through the home buying process as this was our first time. She was responsive, fully answered all of our many questions, and made us feel comfortable at every step. While we had a tumultuous closing due to timeline  issues with the seller, Hannah was always had our backs. I'm so glad I put my faith and trust in Hannah because she did not disappoint!
Julia B.
My partner and I first met Hannah as the listing agent for a home we were looking to buy. We had no experience with touring or purchasing homes, but Hannah was welcoming and happy to discuss the whole process with us. When our offer on that house was declined, Hannah was happy to help us find another home that better suited our vision and price range. She fully coordinated our showings of homes and made the whole first time home buying process a smooth and easy one. When hiccups turned up in [...]
Patrick M.